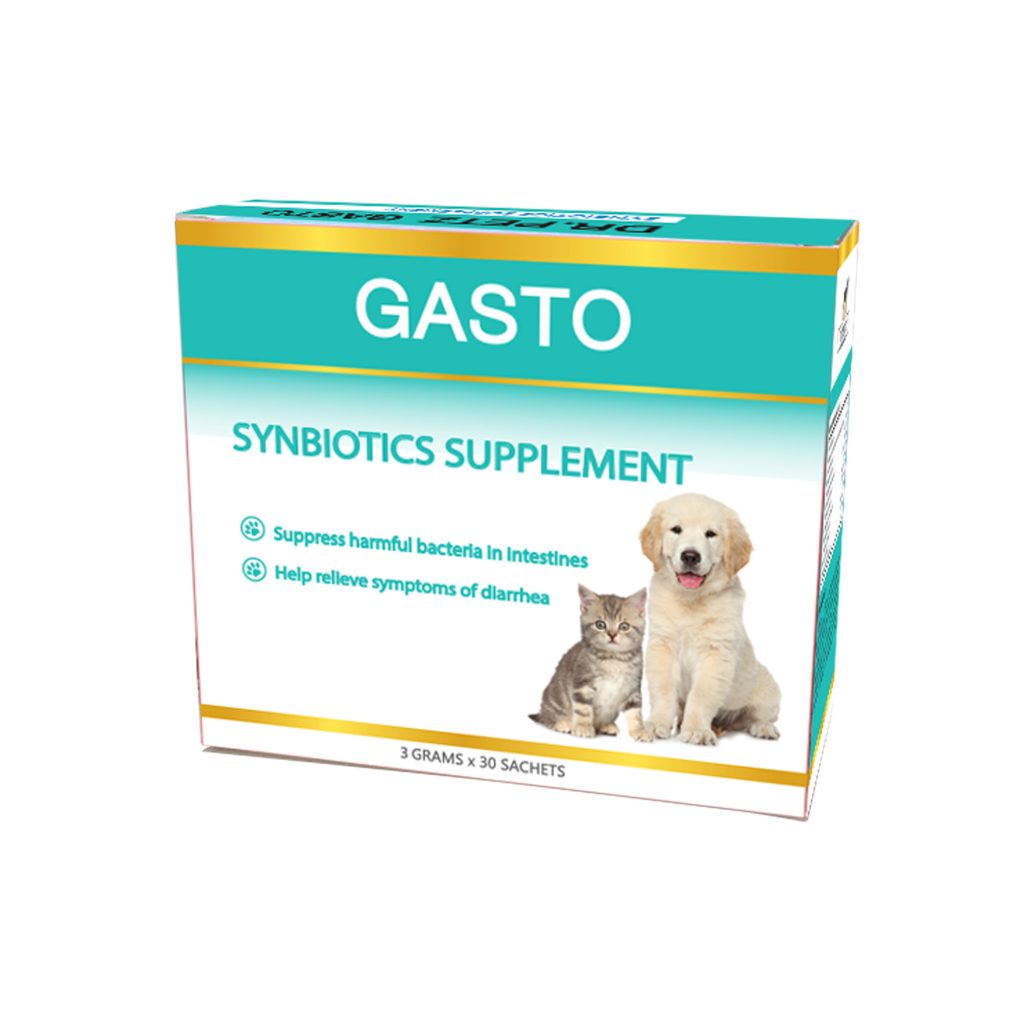 DR.PETZ GASTO
SYNBIOTICS SUPPLEMENT
Indications :
The prebiotic helps the probiotics survive in intestines
The probiotics help balance gut bacteria
Rebalance the gut microbiome following antibiotic use
Suppress harmful bacteria in intestines
Help relieve symptoms of diarrhea
Help pets with stress, sickness, appetite disorders, and environmental changes
Reduce gut inflammation and help relieve symptoms in pet with IBD
Promote immune function
Support brain health
Promote growth performance
Recommended age: 2 months and up
Dosage and Administration: Administer by hand prior to feeding or mix with food. Give 3 grams (1 sachet) daily.
Note: This product is non-medicinal product and use under the guidance of veterinarian.