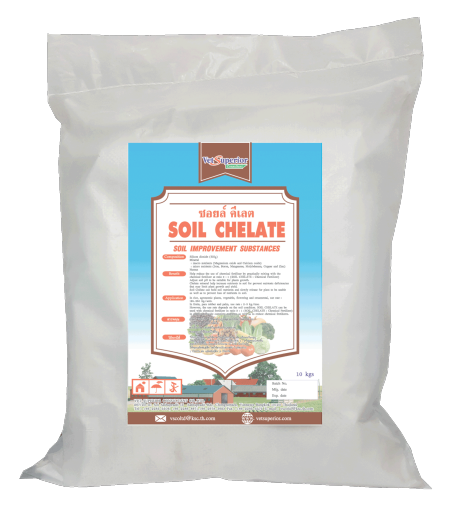 PRODUCT NAME : SOIL CHELATE
Soil Improvement Substances
Compositions :
Dolomite, Zeolite, Gypsum, Chelate mineral : macronutrients (Magnesium and Calcium)
: micronutrients (Iron, Boron, Manganese, Molybdenum, Copper, Silica and Zinc)
Benefits:
Contain all kinds of essential minerals for plants.
Increase soil fertility and productivity.
Help adjust soil pH to be suitable for plant growth.
Reduce and prevent plant pathogen or insect from soil.
Increase yield and strengthen plants.
Application:
Sowing is row or under the tree SOIL CHELATE 50-100 kg per acer
SOIL CHELATE : chemical fertilizer in ratio1:2 mix to air 30 minute
Packaging :
25 and 50 kilograms per bag.