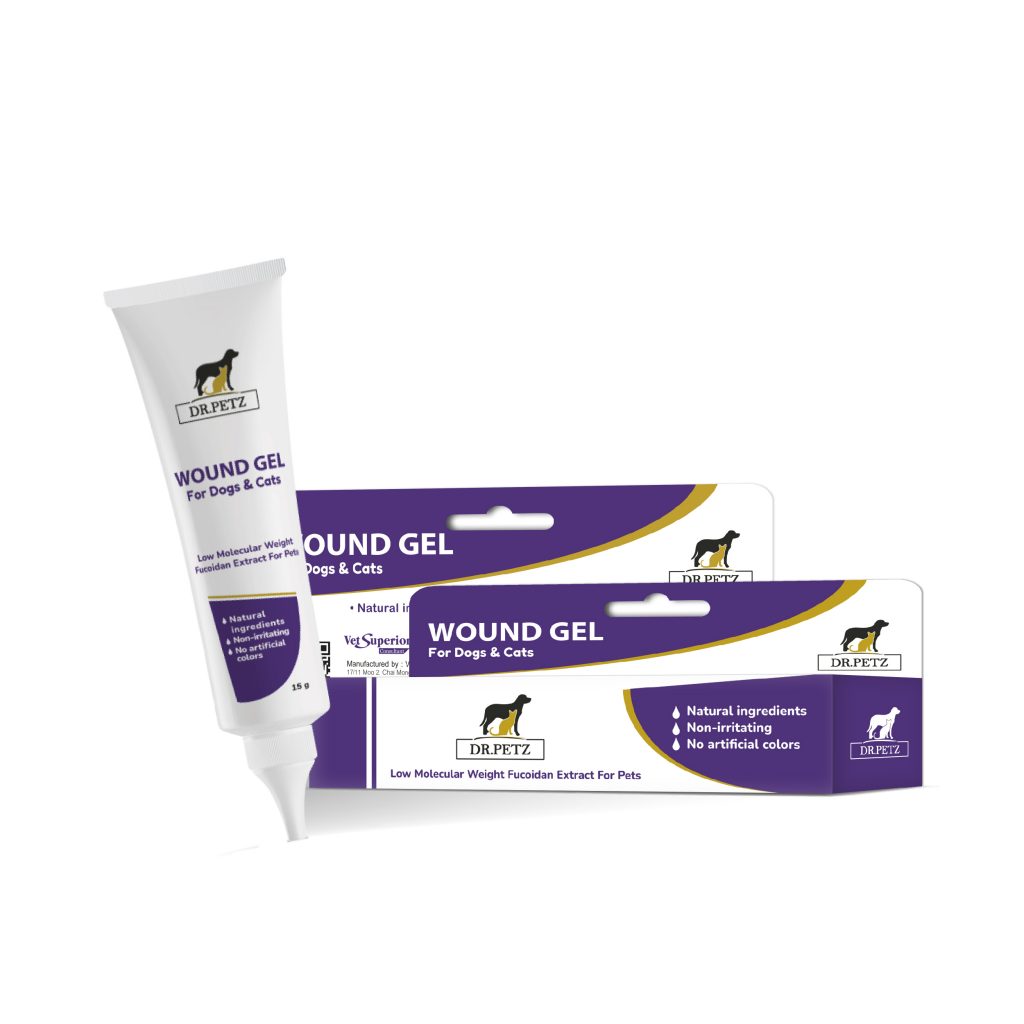 DR.PETZ WOUND GEL
FOR DOGS AND CATS
 Indication:
DR.PETZ WOUND GEL consist of natural extracts (Fucoidan, Calendula, and Aloe vera) which alleviating skin discomfort, this product is a gentle and non-toxic gel for use in dogs and cats. Free from alcohol, paraben, dye, and propylene glycol.
Protective sensitive skin
Relieving inflammation, reddening, and swelling
Promoting of the healing process
Supporting epithermal restoration
Direction: Apply adequate amount of gel on the wound or lesion area three times daily, repeated application is recommended to achieve a better result.
Package: 15 g / Plastic tube