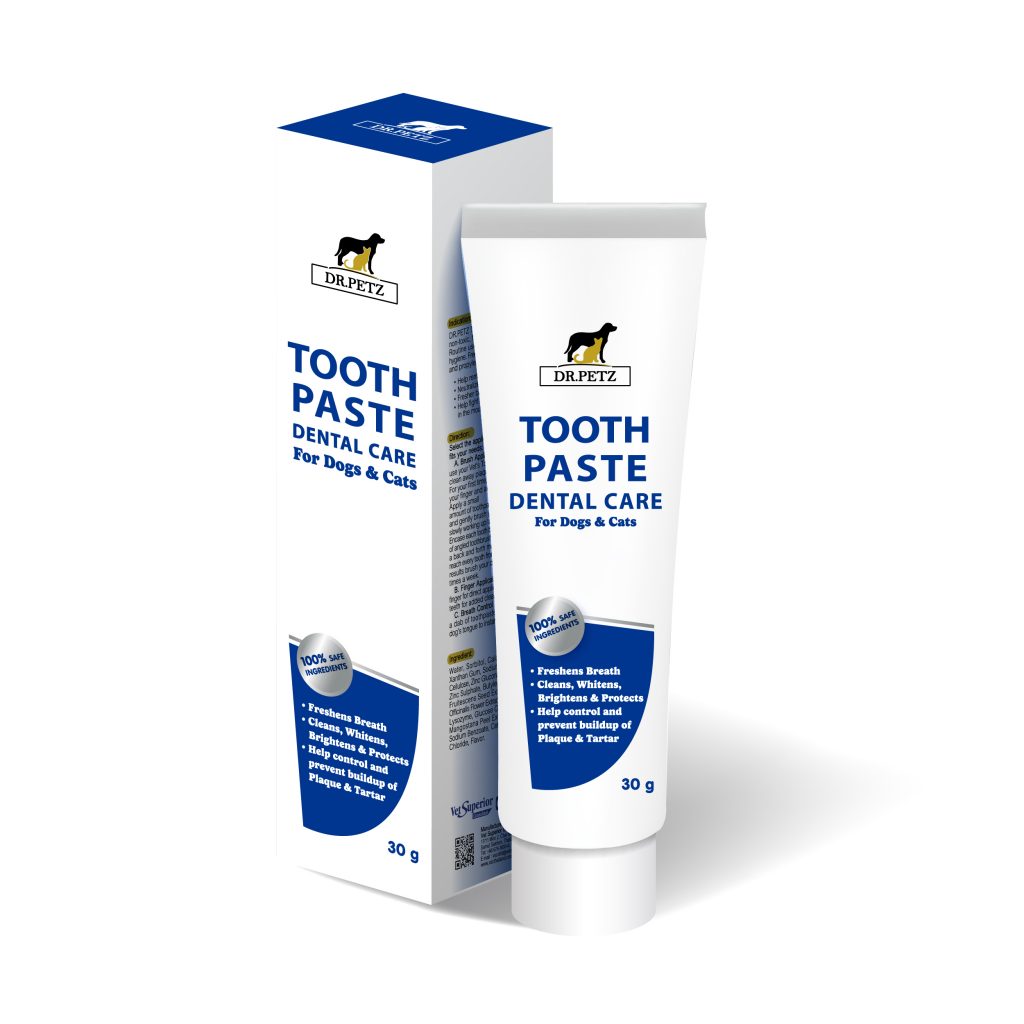 DR.PETZ TOOTHPASTE
FOR DOGS AND CATS
Indication:
DR.PETZ TOOTHPASTE is a gentle and non-toxic, for use in dogs and cats.
Routine use helps maintain good oral hygiene. Free from alcohol, paraben,
dye, and propylene glycol.
Help remove plaque and tartar
Neutralizes unpleasant smell
Fresher breath
Help fight disease-causing bacteria in the mouth
Direction:
Select the application method that best fits your needs:
Brush Application: For best results, use your Vet's Toothbrush to effectively clean away plaque and tartar build-up. For your first time, apply a drop of gel to your finger and allow your dog to taste. Apply a small amount of toothpaste to the toothbrush and gently brush your dog's front teeth slowly working up to the inside and back. Encase each tooth between the three sets of angled toothbrush bristles. Brush using a back and forth motion making sure to reach every tooth from all angles. For best results brush your dog's teeth several times a week.
Finger Application: Apply to your finger for direct application to your dog's teeth for added cleaning control.
Breath Control Application: Apply a dab of toothpaste directly to your dog's tongue to instantly freshen breath.
Package: 30 g / Laminated tube