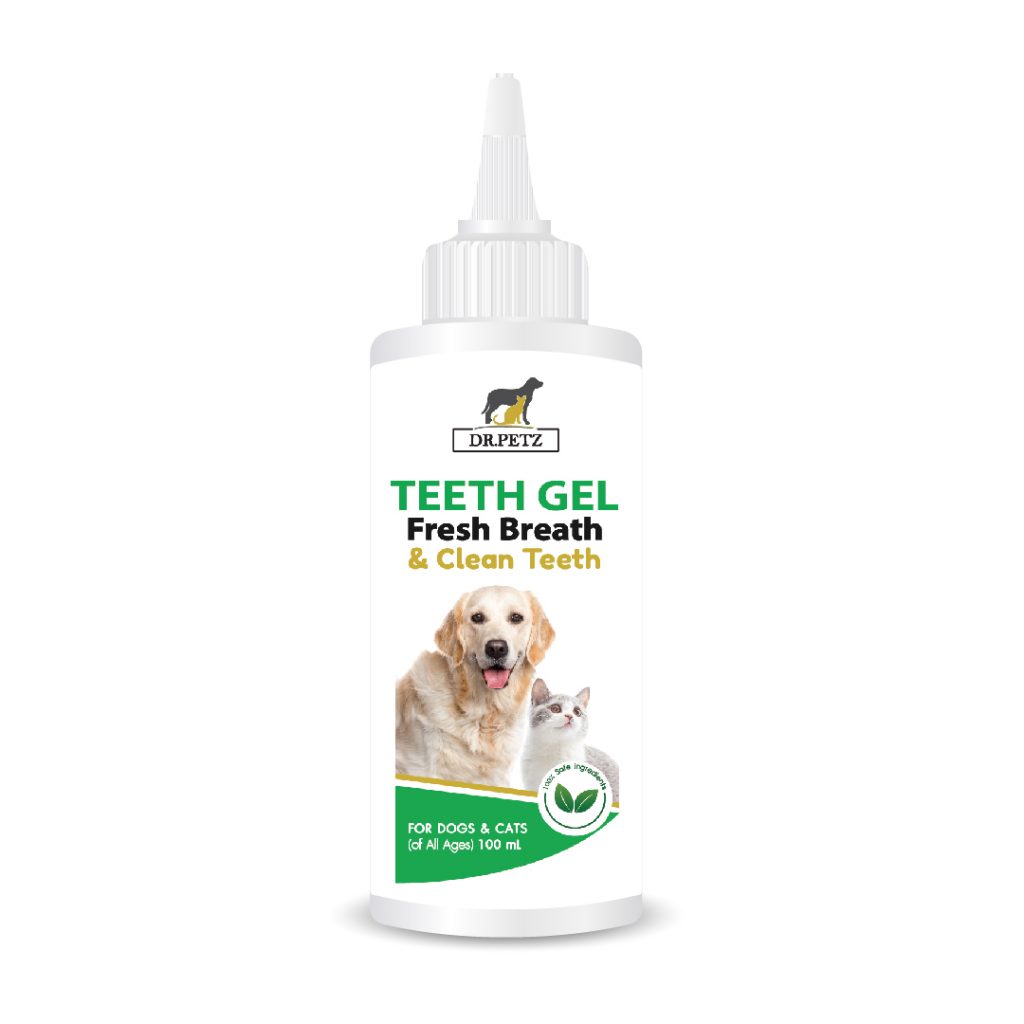 DR.PETZ TEETH GEL
FOR DOGS AND CATS
Indication:
DR.PETZ TEETH GEL is a gentle and non-toxic, for use in dogs and cats.
Routine use helps maintain good oral hygiene. No bushing required.
Free from alcohol, paraben, dye, and propylene glycol.
Help remove plaque and tartar
Neutralizes unpleasant smell
Fresher breath
Help fight disease-causing bacteria in the mouth
Direction:
Apply 2 drops to each side of your pet's mouth daily.
Package: 100 ml / Plastic bottl