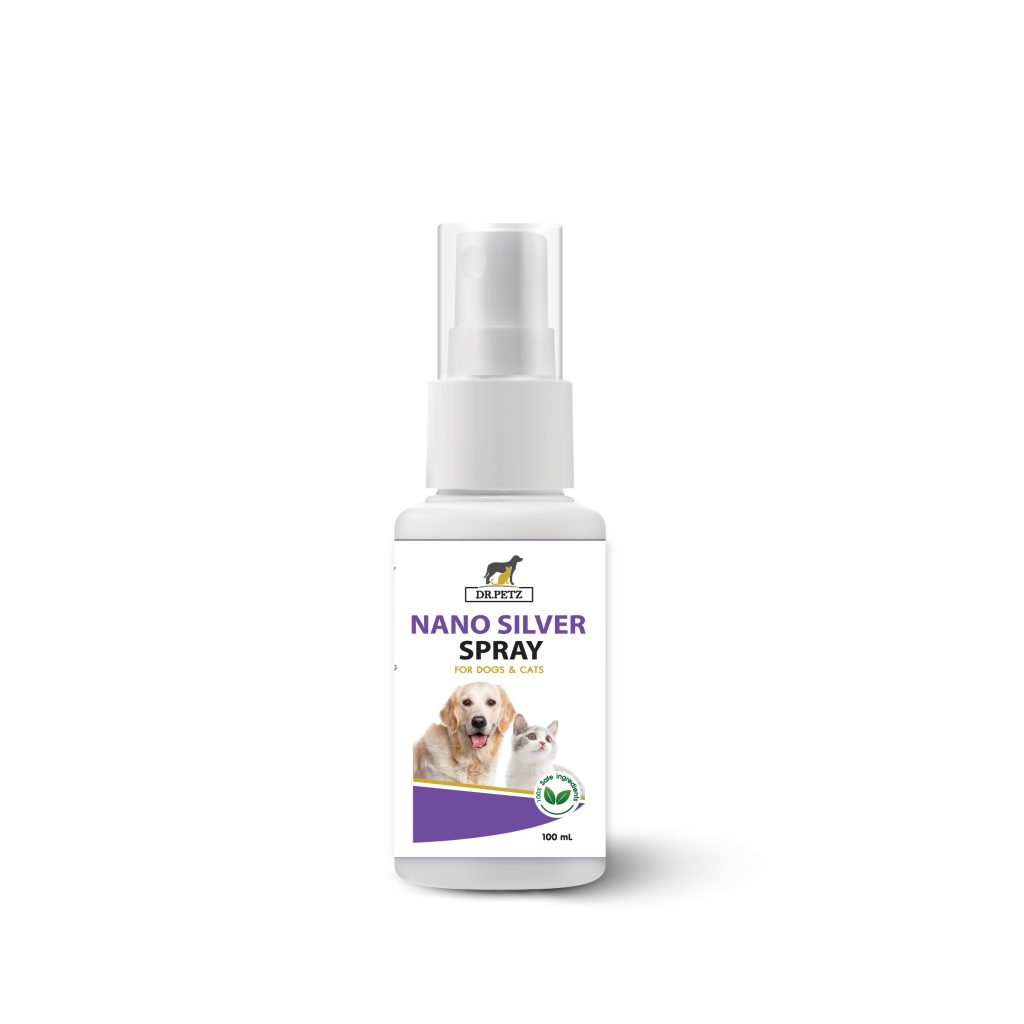 DR.PETZ NANO SILVER SPRAY
FOR DOGS AND CATS
Indication:
DR.PETZ NANO SILVER SPRAY provides the highest percentage of silver nanoparticles to effectively reduce microbes and support tissue restoration. This Long-Lasting formula works rapidly and is completely safe for you and your loved ones.
Veterinarian Formulated, Tested & Approved
Safe for use on all animals including exotics
Direction:
Spray evenly on the affected area once or twice daily or as directed by your veterinarian.
Package: 30 ml / Plastic bottle