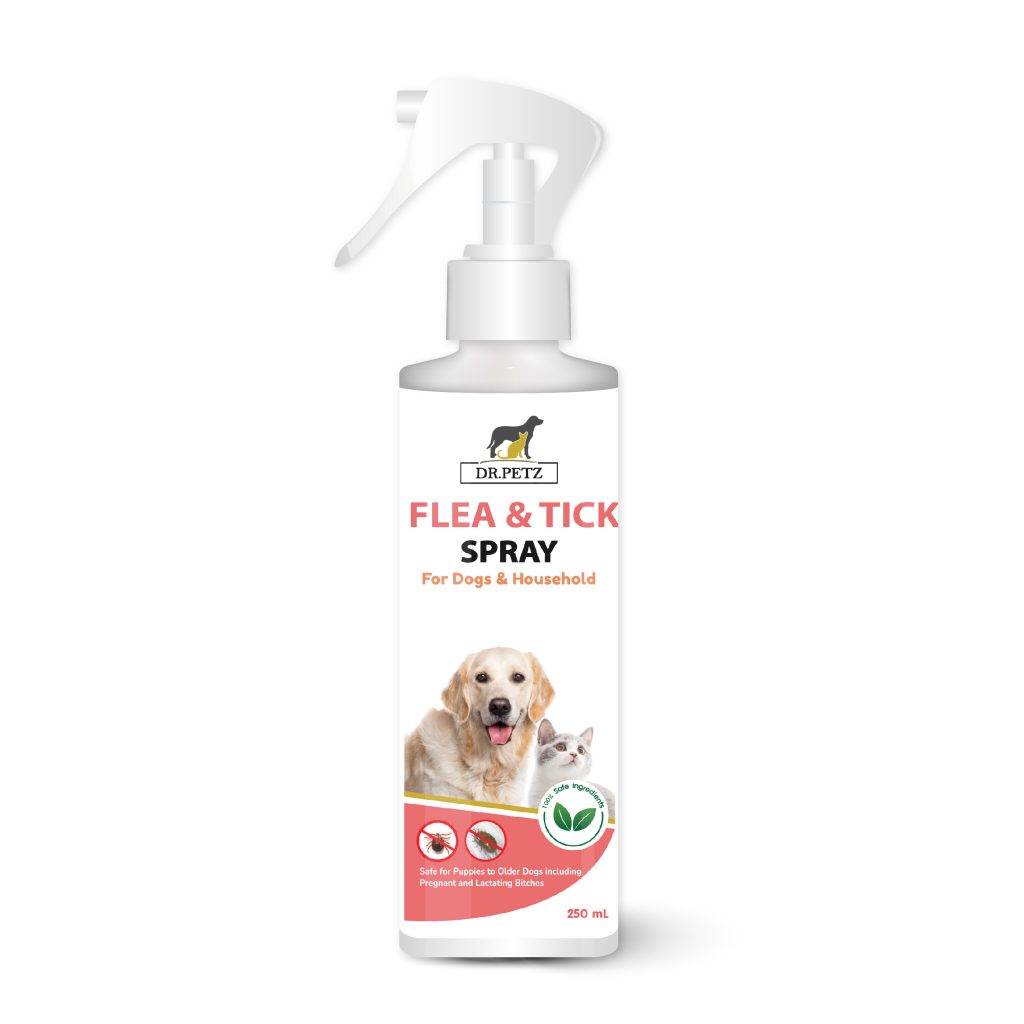 DR.PETZ FLEA & TICK SPRAY
FOR DOGS AND CATS
Indication:
DR.PETZ FLEA & TICK SPRAY combines nature's most powerful pest-fighting natural extract with the innovative Nanoencapsulation technology to induce long-lasting protection from fleas and ticks infestations. This spray also soothes your pet's skin and fur from itchiness without unpleasant odors and irritation.
Anti-Eggs, Anti-Larvae and Anti-Adults
Safe for Puppies to Older Dogs including Pregnant and Lactating Bitches
Direction:
Lightly spray your pet's entire coat and bedding once a week. Also spray any surface inside your home that may be infested. Repeat as necessary.
Caution:
Store at room temperature and avoid direct sunlight. Do not refrigerate. Keep out of reach of children.
Package: 250 ml / Plastic bottle