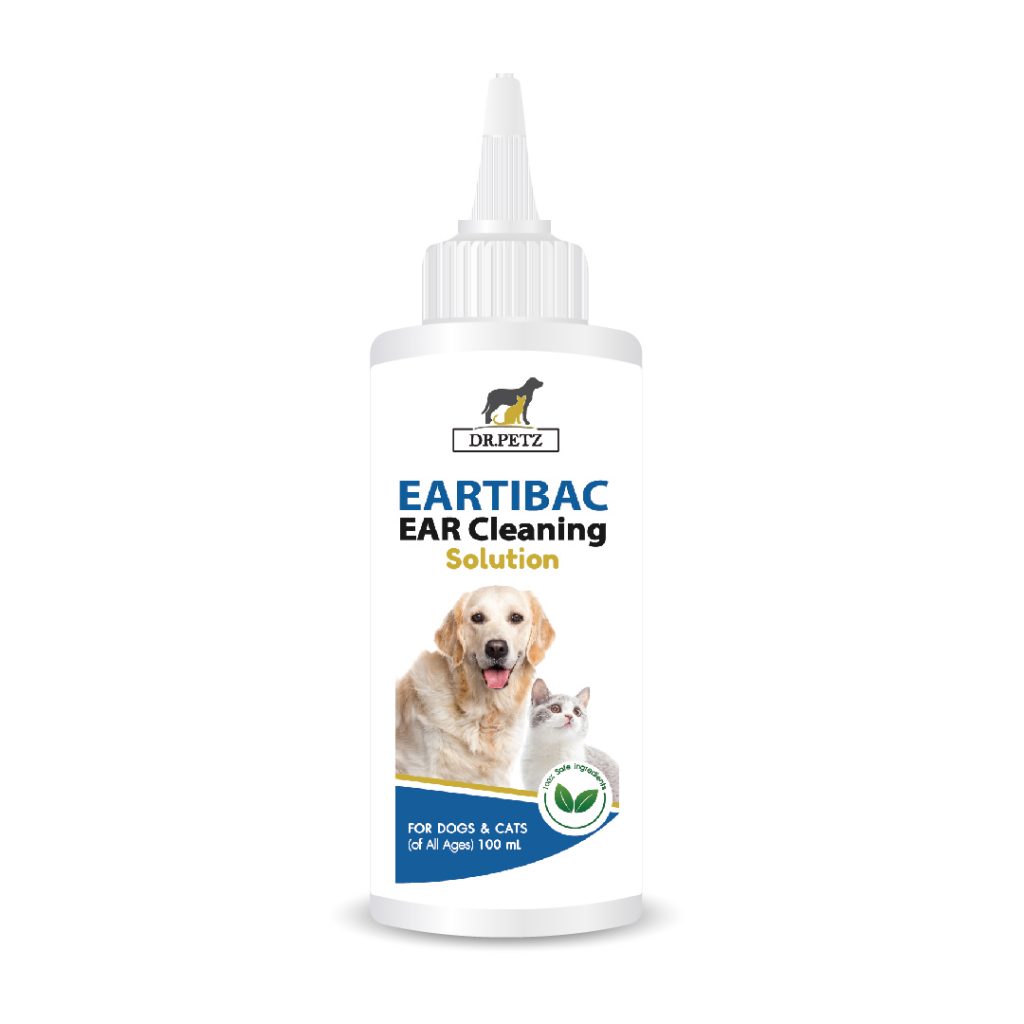 DR.PETZ EARtiBac
EAR CLEANING SOLUTION
FOR DOGS AND CATS
Indication:
EARtiBac is a gentle and non-toxic, ear cleansing agent for use in dogs and cats. Routine use helps maintain good ear hygiene. Free from alcohol, paraben and dye.
Removes cellular debris and excessive wax
Neutralizes unpleasant smell
Help fight disease-causing bacteria in the ear.
Direction:
Use the applicator for proper administration of EARtiBac. Replace the bottom cap with the applicator provided. Apply into the ear canal. Gently massage the base of the ear. Clean the accessible portion of the ear with cotton ball. Repeat if necessary. Use once or twice weekly on the routine basis. Use as directed by your veterinarian.
Package: 100 ml / Plastic bottle