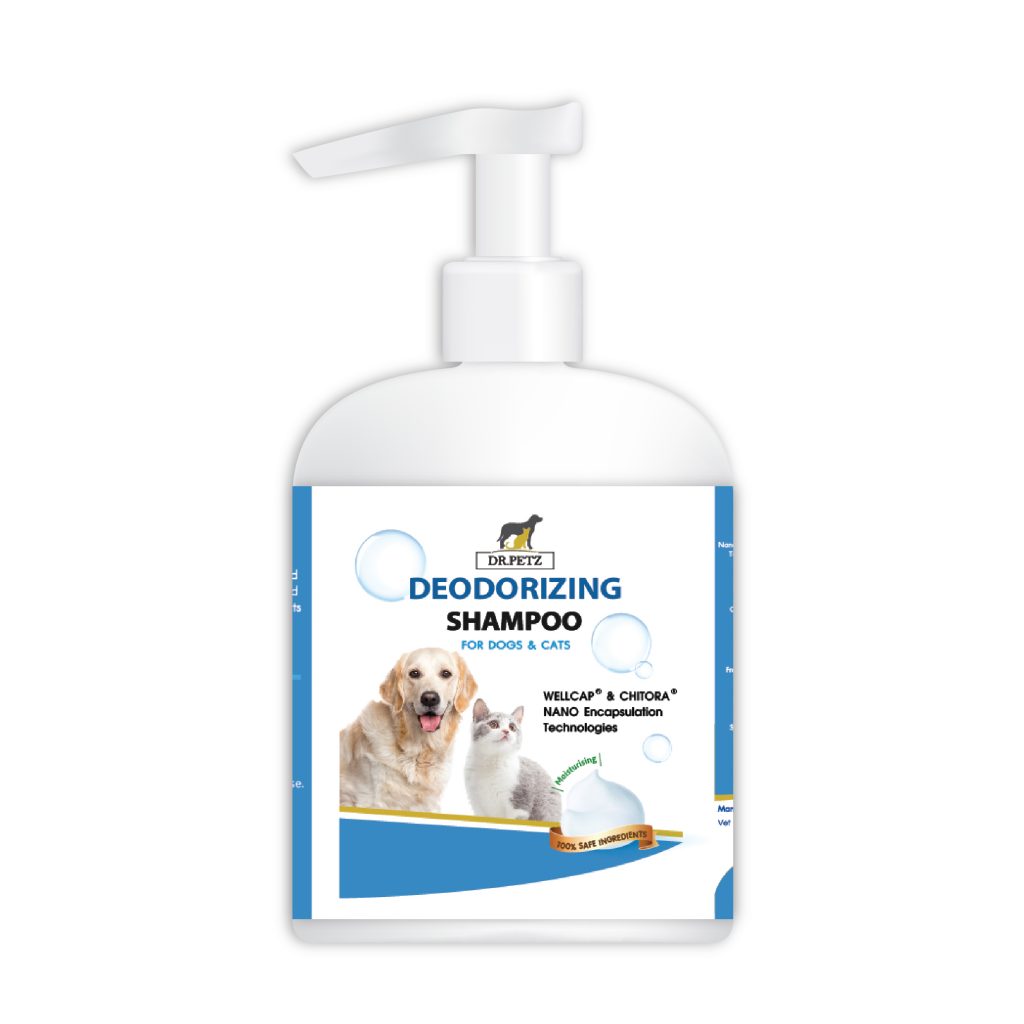 DR.PETZ DEODORIZING SHAMPOO
FOR DOGS AND CATS
Indication:
WELLCAP® & CHITORA® NANO Encapsulation Technologies:
Innovative Shampoo with Long-Lasting Nanoencapsulation
Deodorizes and Eliminates Odors
Antioxidant and Antibacterial WELLCAP® Garcine from mangosteen
and WELLCAP® Thymol from thyme
CHITORA® Fragrance slowly releases fragrance nanoparticles
Balanced 6.5 pH for all kittens & puppies to mature cats & dogs
Direction:
Apply on wet fur and lather. Leave for 2-3 minutes and then rinse. Lastly, dry the fur. Repeat as necessary.
Package: 250 ml / Plastic bottle